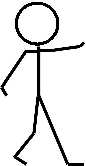 Stickman Business Services Company (SBSC) has been providing the highest quality credit card processing services to merchants since 2000. Locally owned and operated, we offer a full array of electronic transaction services for merchants of all sizes, including:
Credit and Debit card processing

Electronic Gift cards

Electronic Check Verification

Guarantee, and Conversion

EBT processing

Pay at the Pump

ATM processing and service

E-commerce processing

Mobile Payments

POS systems
We are always interested in hearing about your business, and we will work with you to find the best processing solution to help your business grow! If you are tired of frustrating service from your current merchant services provider, or if you want an honest appraisal of your current costs, give us a call, or use the email link to contact us today. We will give you a quick, honest, analysis of your current costs, and provide you with a cost effective solution to help you grow your business!
HISTORY
Mark Gutierrez has been in the merchant services business since 2000, providing top quality service to large and small merchants in New Mexico and Arizona. Since the beginning, Stickman Business Services Company has strived to add more services in response to our clients needs. From a simple start offering credit card processing services, SBSC can now provide a complete merchant services package, including terminals, check processing, POS systems, Payroll processing, Ameridoc medical assistance, Business Capital services, ATM machines, Gas station Pay at the Pump, Data analytics and marketing services, and Management Consulting. Our terminal support services are unmatched, with equipment replacement available locally the same day, 7 days a week. Merchants outside of the Albuquerque, Santa Fe metro areas can receive replacement equipment the next day in most cases.
SBSC is locally owned and operated. Our reputation for service and merchant centered, honest assessments of your processing needs, has proven to be the winning strategy for our success and yours!

CREDENTIALS
SBSC is a longtime, accredited member of the Better Business Bureau, with an A+ rating. SBSC is also a member of the Merchant Circle. We are sponsored by MCPS, a registered ISO of Woodforest Bank, Houston, TX.